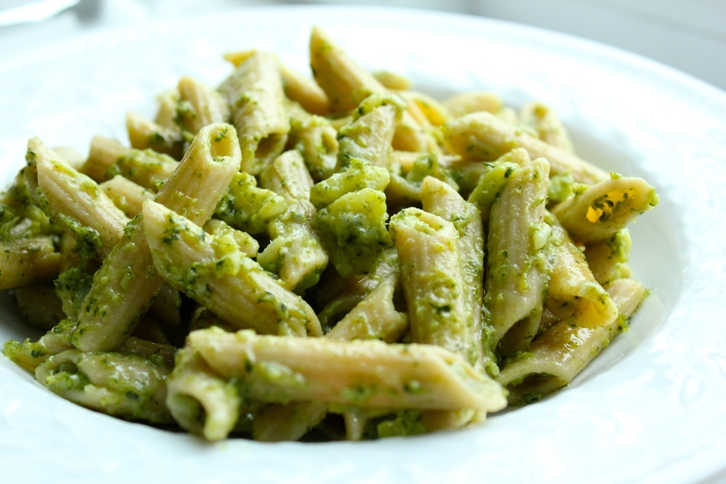 This is a delicious broccoli pasta recipe. Tip: Be sure to cut as much of the broccoli stem off the florets as possible, as the stems don't "melt down" as much and can end up as chunks in your sauce. 

Ingredients:
1 1/2 pounds broccoli crowns, stems removed and cut into small florets
1 box (13.25 oz.) multi-grain or whole-wheat pasta 
2/3 cup olive oil
3/4 cup shredded Parmesan cheese
salt and pepper

Directions:
Boil a large pot of salted water. Add the broccoli and wait for the water to reboil, then add the pasta and cook according to package directions. Drain the pasta and broccoli and return both to the pot. Pour in the olive oil and stir thoroughly — this is what causes the broccoli to break down into a pesto-like sauce. Add salt and pepper to taste and stir in the cheese.